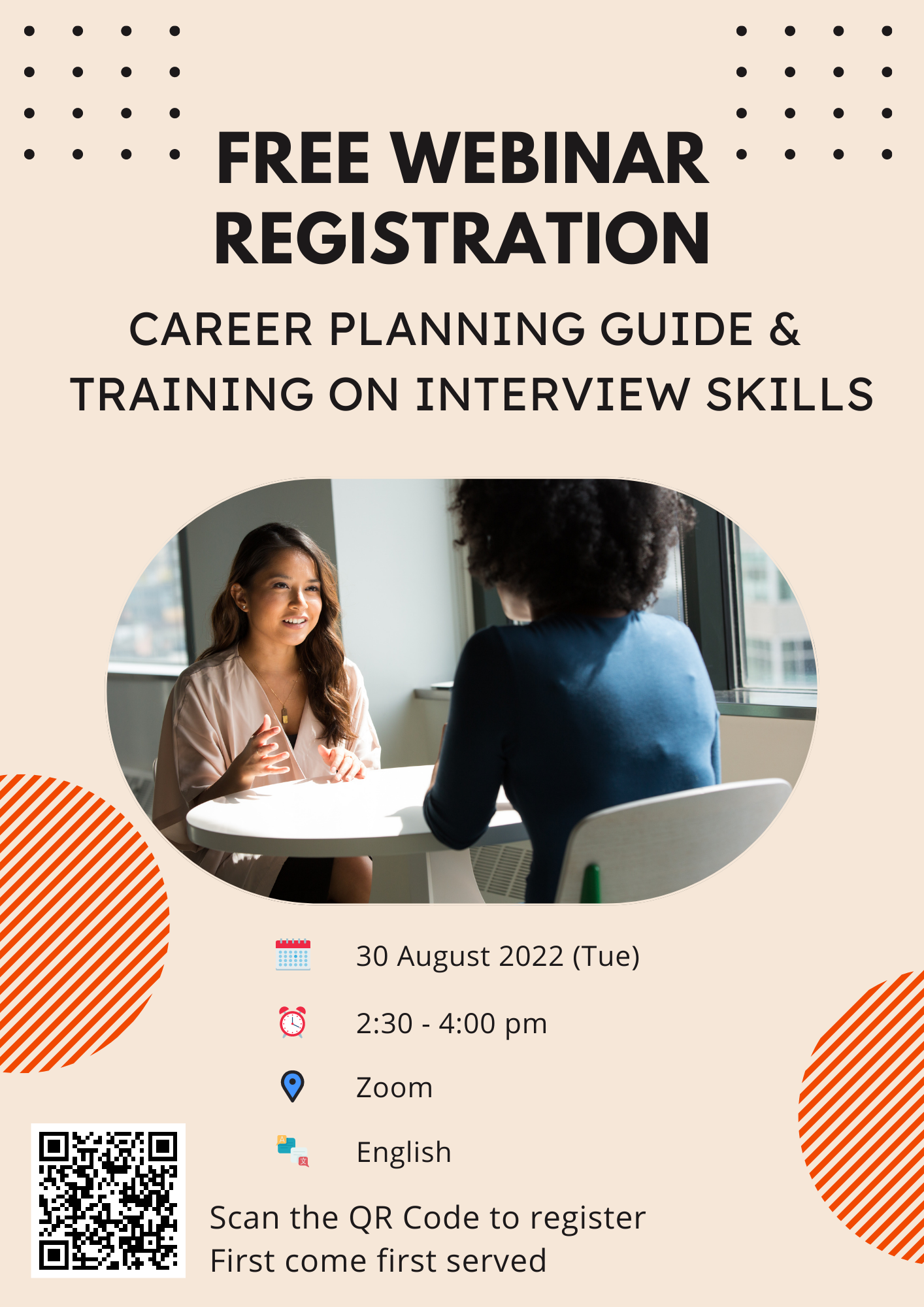 Step-by-step Career Planning Guide and Intensive Training on Job Interview Skills in 2022/23 under Covid-19 [online event]
Event Details
Date: 30 August 2022 (Tue)
Time: 2:30 PM - 4:00 PM (1.5 hours)
Language: English
Speaker: Mr Steven Lui, Co-founder of HKCareers
Enrolment: Open to students studying in Department of Economics only
Enquiry: Mr Adam Pun (Tel: 3943 8228 | Email: adam.pun@cuhk.edu.hk)
Outline of the Webinar
The following content will be covered in the webinar:
Part 1: COVID-19 Market updates and how does it affect the economy and various industry
- Headcount prediction for investment banking, banking, property, advisory and conglomerate in 2022/2023
- What kind of positions are the least affected under poor market conditions
- Career planning strategy for postgraduate students
- Interview Tips
Part 2: Intensive Training on Job Interview Skills in order to secure your offers
- Provide an overview of the interview formats used by major corporations, including:
- Online Interview (Game Assessment/ Video Interview/ Virtual Project & Presentation/ Virtual Group Assessment)
- Group Discussion/ Assessment Centre
- Panel Interview
Speaker - Mr Steven Lui
Title: Experienced Career Coach - Successfully coached 900+ students to secure desirable offers from iBanking, banking, advisory/consulting, Big 4, property and conglomerates and FMCG etc.
Description: The speaker Steven Lui has 4+ years of global bank (Blue chip and Corporate Finance) and compliance experience. He secured 7+ MT/ Analyst/ Advisory offers from major banks, conglomerates and Big Four. He's coached over 300 students to obtain FO/ BO offers from FIs including Deutsche Bank, Bank of America, Barclays, Fidelity, Allianz etc.